Wednesday, May 19, 7pm CT
Left Bank Books' Facebook Live Page or YouTube Page
Left Bank Books welcomes Washington University MFA alum
Tamiko Beyer
featuring poets
Rajiv Mohabir, & Muriel Leung
on Facebook Live at 7pm CT on May 19.
Join us on our Facebook Live Page for an all queer Asian American reading and order copies of
from Left Bank Books to support authors and independent bookstores!
About Last Days
Last Days is a poetic practice of radical imagination for our current political and environmental crises.
It excavates the conditions that have brought us to this moment—white supremacy, heteropatriarchy, corporate power, and capitalism. It explores how we might transform these conditions to usher in a future that is more beautiful, more just, and more loving than we can even imagine. The poems call on ancestors, birds, organizers, and love to conjure the "bricks and mortar" of this new world. It is an offering to all of us who need to ground in our power so we can do the work of transforming our world.
"At this moment in history, a singular question often arises: what happens to the self and to the group when a keen part of ourself is the Other? Tamiko Beyer allows the question to be complex because, for her, even being human has its Otherness. In the phrase 'slip // of boundaries' ('Estuaries'), we are introduced early in the collection to a staff that may assist in climbing into and along with these gorgeous poems, some of which 'slip' form from Western open verse to authentically realized haiku and haibun. The slip is also identity from mixed race to queer to class to human; the slip is language as well as poetics—especially for those in Japanese forms; and it is that abiding psychological Freudian slip. (And perhaps, a female garment, given Beyer's playfulness!) And, then there is location, whether subterranean or alternate. Enter into this collection of Last Days and enjoy powerful discoveries in her crossings and lines." —Kimiko Hahn, author of Foreign Bodies
About Antiman: A Hybrid Memoir
Winner of the Restless Books Prize for New Immigrant Writing, Rajiv Mohabir's Antiman is an impassioned, genre-blending memoir that navigates the fraught constellations of race, sexuality, and cultural heritage that have shaped his experiences as an Indo-Guyanese queer poet and immigrant to the United States.
Growing up a Guyanese Indian immigrant in Central Florida, Rajiv Mohabir is fascinated by his family's abandoned Hindu history and the legacy of his ancestors, who were indentured laborers on British sugarcane plantations. In Toronto he sits at the feet of Aji, his grandmother, listening to her stories and songs in her Caribbean Bhojpuri. By now Aji's eleven children have immigrated to North America and busied themselves with ascension, Christianity, and the erasure of their heritage and Caribbean accents. But Rajiv wants to know more: where did he come from, and why does he feel so out of place?
Embarking on a journey of discovery, he lives for a year in Varanasi, on the banks of the Ganges, perfecting his Hindi and Bhojpuri and tracing the lineage of his Aji's music. Returning to Florida, the cognitive dissonance of confederate flags, Islamophobia, and his father's disapproval sends him to New York, where finds community among like-minded brown activists, work as an ESL teacher, and intoxication in the queer nightlife scene. But even in the South Asian paradise of Jackson Heights, Rajiv feels like an outsider: "Coolie" rather than Desi. And then the final hammer of estrangement falls when his cousin outs him as an "antiman"--a Caribbean slur for men who love men--and his father and aunts disown him.
But Aji has taught Rajiv resilience. Emerging from the chrysalis of his ancestral poetics into a new life, he embraces his identity as a poet and reclaims his status as an antiman--forging a new way of being entirely his own. Rapturous, inventive, and devastating in its critique of our own failures of inclusion, Antiman is a hybrid memoir that helps us see ourselves and relationships anew, and announces an exciting new talent in Rajiv Mohabir.
"Rajiv Mohabir achieves a gorgeous, passionately lyrical 'hybrid' of a memoir-mosaic, sojourning through straightforward narrative, multifold geographies and legacies, and evocative (and provocative) vulnerable reflections, all infused with a deeply yearning poetical heartbeat. Antiman lives, breathes, and dances in unbridled joy." --Thomas Glave, author of Among the Bloodpeople
About Imagine Us, The Swarm
Winner of the Nightboat Books Poetry Prize, Imagine Us, The Swarm offers seven powerful texts that form a constellation of voices, forms, and approaches to confront loneliness, silence, and death.
Following the death of the poet's father, Imagine Us, The Swarm contemplates vengeance, eschews forgiveness, and cultivates a desire for healing beyond the reaches of this present life. In this collection of essays in verse, Leung reconciles a familial history of violence and generational trauma across intersections of Asian American, queer, and gendered experiences. Moving between the past and the present, Leung imbues memories with something new to alter time and design a different future.
"'To write a book is to write into the future, ' Muriel Leung writes of her own fear. But Leung is a writer-explorer unafraid to roam, pillage, mourn, or debate; and Imagine Us, The Swarm is the journey of its own migration, from the ashes of the past to a possible future; both honoring and questioning histories felt, researched, unearthed, corrected. With thoughtful intention and insistent curiosity, and the stylistic fearlessness of Layli Long Soldier and Chelsea Minnis, Imagine Us, The Swarm, above all, an invitation--to imagine, which is to remember, which is to see; which is, 'to be at once [colony] and [alone].' Traversing the pages of this work--its lines and underlines and overlines, its white space and connective tissues and mutability; its wisdom and consideration of everything from zygotes to mothers, to bees and the cost of effort and generational legacies of immigrant families--I am reminded of Adrienne Rich's great epic, Diving into the Wreck; of the uncomfortable and essential pilgrimage into oneself, the voyage to save oneself by knowing oneself, and to imagine living through, as Leung writes, 'an efforted alive.'"--Morgan Parker, author of Magical Negro: Poems & There Are More Beautiful Things Than Beyoncé
About the Speakers
Tamiko Beyer is the author of Last Days (Alice James Books, 2021), We Come Elemental (Alice James Books, 2013), and two chapbooks of poems. Her work has been published in Black Warrior Review, Denver Quarterly, Idaho Review, Literary Hub, the Rumpus, Hyphen, Dusie, and elsewhere. She publishes Starlight & Strategy, a monthly newsletter for living life wide awake and shaping change. She has received awards, fellowships, and residencies from PEN America, Kundiman, Hedgebrook, VONA, and the Astraea Lesbian Writers Fund, among others. A social justice communications writer and strategist, she spends her days writing truth to power.
Rajiv Mohabir is the author of The Cowherd's Son (2017, winner of the 2015 Kundiman Prize) and The Taxidermist's Cut (2016, winner of the Four Way Books Intro to Poetry Prize and finalist for the Lambda Literary Award for Gay Poetry in 2017), and translator of I Even Regret Night: Holi Songs of Demerara (1916) (2019), which received a PEN/Heim Translation Fund Grant Award. His essays can be found in places like Asian American Writers Workshop's The Margins, Bamboo Ridge Journal, Moko Magazine, Cherry Tree, Kweli, and others, and he has a "Notable Essay" in Best American Essays 2018. Currently he is an Assistant Professor of poetry in the MFA program at Emerson College and the translations editor at Waxwing Journal.
Muriel Leung is the author of Imagine Us, The Swarm, forthcoming from Nightboat Books and Bone Confetti, winner of the 2015 Noemi Press Book Award. A Pushcart Prize nominated writer, her writing can be found in The Baffler, Cream City Review, Gulf Coast, The Collagist, Fairy Tale Review, and others. She is a recipient of fellowships to Kundiman, VONA/Voices Workshop and the Community of Writers. She is the Poetry Co-Editor of Apogee Journal. She also co-hosts The Blood-Jet Writing Hour podcast with Rachelle Cruz and MT Vallarta. She is a member of Miresa Collective, a feminist speakers bureau. A Dornsife fellow in Creative Writing and Literature at the University of Southern California, she is from Queens, NY.
All you need to do to participate is log in to your personal Facebook account, go to Left Bank Books' Facebook Live Page, and wait for the livestream to begin on the page (you may need to refresh the page periodically until the stream begins). You may also watch the simulcast on Left Bank's YouTube channel.
Wednesday, May 19, 2021 - 7:00pm

$17.95
ISBN: 9781948579162
Availability: On Our Shelves (Note - We update this inventory once per day.)
Published: Alice James Books - April 13th, 2021
---

$27.00
ISBN: 9781632062802
Availability: Coming Soon - Available for Pre-Order Now
Published: Restless Books - June 22nd, 2021
---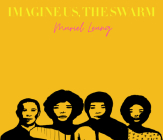 $16.95
ISBN: 9781643620732
Availability: On Our Shelves (Note - We update this inventory once per day.)
Published: Nightboat Books - May 25th, 2021
---