Thursday, March 30, 2023 - 6:30pm
Thursday, March 30, 6:30pm CT
In person at TechArtista - CWE
4818 Washington Ave
St. Louis, MO 63108
Please RSVP for the presentation

here
TechArtista & Left Bank Books presents St. Louis award-winning illustrator
Igor Karash,
who will share artwork and discuss his process for adapting Edmund White's classic
Edmund White's a Boy's Own Story: The Graphic Novel,
at TechArtista - CWE on March 30th at 6:30pm!
Join us in person or on our YouTube Live Page.
Order copies of
from Left Bank Books to support authors and independent bookstores!
Igor Karash's artwork will be on display at TechArtista following the event and will be available for purchase.
Karash will personalize and sign copies for sale from Left Bank Books.
If you are unable to make it in person, leave a personalization note in your order.
6:30pm Grab a drink and view the exhibition!
7pm Introduction by Left Bank Books
7:10pm Igor Karash discusses the illustration process
7:30pm Virtual Talk with Edmund White and authors
7:45–8:15pm Q&A
8:15pm Book Signing & Exhibition
A landmark American novel, hailed by the New York Times as J.D. Salinger crossed with Oscar Wilde, is masterfully reimagined as a timeless graphic novel.
A Boy's Own Story is a now-classic coming-of-age story, but with a twist: the young protagonist is growing up gay during one of the most oppressive periods in American history. Set in the time and place of author Edmund White's adolescence, the Midwest of the 1950s, the novel became an immediate bestseller and, for many readers, was not merely about gay identity but the pain of being a child in a fractured family while looking for love in an anything-but-stable world. And yet the book quickly contributed to the literature of empowerment that grew out of the Stonewall riots and subsequent gay rights era. Readers are still swept up in the main character's thoughts and dry humor, and many today remain shocked by the sexually confessional, and bold, nature of his revelations, his humorous observations, the comic situations and scenes the strangely erudite youthful narrator describes, the tenderness of his loneliness, and the vivid aching of his imagination. A Boy's Own Story is lyrical, witty, unabashed, and authentic.
Now, to bring this landmark novel to new life for today's readers, White is joined by co-writers Brian Alessandro and Michael Carroll and artist Igor Karash for a stunning graphic novel interpretation. The poetic nuances of White's language float across sumptuously painted panels that evoke 1950s Cincinnati, 1980s Paris, and every dreamlike moment in between. The result is a creative adaptation, in collaboration with Closure Creative, of the original 1982 A Boy's Own Story with additional personal and historical elements from the authors' lives.
Featured in Interview Magazine, Harper's Magazine, The Daily Beast and on Scott Alexander Hess' Hot Lit!
"A provocative coming-of-age story, adapted for a new generation of readers, offering further insight and emotional depth to a landmark work in the panoply of LGBTQ fiction. A true tribute to the original, and to Edmund White's inimitable voice, on the 40th anniversary of his breakthrough novel's publication." --John Irving, author of The World According to Garp and The Cider House Rules
"In this gorgeous graphic adaptation, much of Edmund White's sublimely wrought prose is absent by necessity. But the exquisite, dreamlike illustrations by Igor Karash have their own distinctive power to immerse us in the young narrator's loneliness and relentless self-consciousness--quite a feat in a format that relies on showing rather than telling. This is a vivid and sensuous new take on White's coming-of-age classic." --Alison Bechdel, author of Fun Home and The Secret to Superhuman Strength
Edmund White is the author of many novels, including A Boy's Own Story, The Beautiful Room Is Empty, The Farewell Symphony, and Our Young Man. His non-fiction includes City Boy, Inside a Pearl, and other memoirs; The Flâneur, about Paris; and literary biographies and essays. He was named the winner of the 2018 PEN/Saul Bellow Award for Achievement in American Fiction and is the recipient of the 2019 National Book Award Medal for Distinguished Contribution to American Letters. His most recent novels are A Saint from Texas (2020) and A Previous Life (2021).
Brian Alessandro is a writer, artist, and filmmaker. His work has appeared in Newsday, Interview Magazine, Bloom Magazine, PANK, Huffington Post, Turtle Point Press, Lambda Literary, Edmund White: By the Book, and (Re): An Ideas Journal. His illustrations have been exhibited in juried shows in New York City; Tucson, Arizona; and Irvine, California; and have been featured in Exquisite Pandemic and Conception Art. He has also written and directed the feature film, Afghan Hound (Maryea Media), which has streamed on Amazon and Netflix. In 2016, he founded and continues to edit The New Engagement, a literary journal that has released two print issues and eighteen online issues. His debut novel, The Unmentionable Mann (Cairn Press), was published in 2015. He has been twice nominated for the Pushcart Prize and the Independent Book Publisher Association Best New Voice Award. He holds an MA in clinical psychology from Columbia University and has taught the subject at the high school and college levels for over ten years.
Michael Carroll won the 2015 Sue Kaufman Prize for First Fiction from the American of Arts and Letters for his debut collection, Little Reef and Other Stories. His second collection, Stella Maris and Other Key West Stories, was published in 2019.
Igor Karash is an illustrator based in Saint Louis, Missouri--originally from Baku, Azerbaijan. Karash's illustration work is diverse and includes picture books, classic literature, novels, and concept art for theater and film. Karash develops a visual language unique to each project and transforms the reading experience with his novel visual contributions. Karash's work has been recognized by numerous prestigious illustration competitions including the House of Illustration, Folio Society, and AOI Awards in London. Igor's work has also been featured in Lürzer Archive's 200 Best Illustrators Worldwide; American Illustration 32, 34, and 38; Graphis, 3x3 Magazine, and the Society of Illustrators 61 and 63 annual and exhibit. Karash's illustrator profile is a part of TASCHEN's The Illustrator: 100 Best from Around the World edition curated by Steven Heller and Julius Wiedemann.
Event address:
TechArtista - CWE
4818 Washington Ave
Books: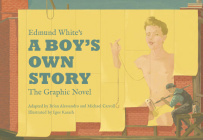 $29.99

ISBN: 9781603095082
Availability: On Our Shelves (Note - We update this inventory once per day.)
Published: Top Shelf Productions - January 3rd, 2023
---